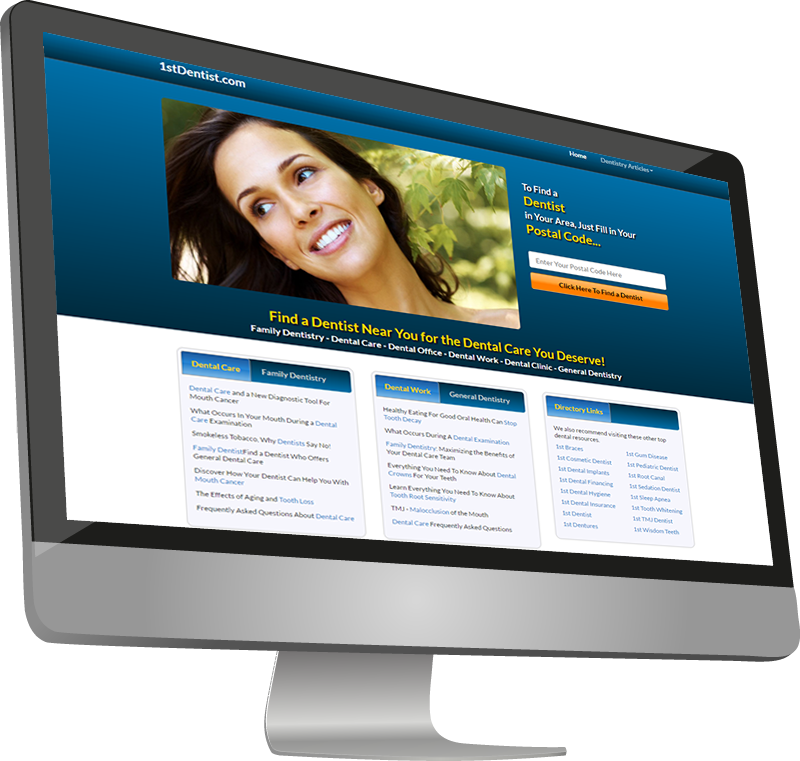 Listing on National online dental directories for each of your clinical skills
Local dental directory listings surrounding your geographic area(s)
Your dental directory listings give you the "Linking Authority" you need to rank your practice website(s) at the top of search engine results.
There are two types of prospective dental patients on the Internet. The first type of dental patient searches for information, and wants an answer to a specific dental question before selecting a dentist. The second type searches for a specific type of dentist locally for immediate services.
Your LeadFire dental directory listings reach both types of dental consumers. Each month we get more than 100,000 visitors and thousands of requests for a doctor.
Online dental marketing from the Internet Dental Alliance (IDA) includes dentist profiles on our extensive network of national and local dental directories. These directories rank highly in Google, and are designed to generate more new dental patient leads quickly.
Watch the video…

National Dental Directories
Patients searching for specific dental questions before selecting a dentist will land on these directories. For example, a patient entering "Find a root canal dentist" in Google will see 1stRootCanal.com, which is one of IDA's national dental directories. Patients enter their zip code to see a list of qualified dentists in their area. The directory home page includes relevant information for root canal patients, and other informative search-engine-optimized articles to lead patients to the dentist's websites.
Other nationwide dental directories focus on braces, cosmetic dentistry, dental implants, financing, and much more. Our totally exclusive network of specialized "Dental Information Centers" educates patients on the services they are searching for. These national dental directories capture new patient leads who enter general search terms in Google related to the type of dental care they need. These high-value prospective patients are then directed to specific types of dentists in their geographic area.
Local Dental Directories
The local dental directories capture leads when patients include a geo-locator in the search phrase like a town, city, or geographic area. Patients can quickly review information about local dentists. For each practice, there's a photo, a map, a link to the practice website, and an online appointment request form. Each listing also includes a complete dentist profile on the local directory. These dentist profiles have a similar look and feel to IDA's individual practice dental websites.
IDA knows that dental websites are just one part of internet dental marketing. "Find-a-dentist" profiles on local and national dentist directories increase your web presence, which can really increase your bottom line profit!

LeadFire jump-starts your Google Authority by interlinking your websites with our long-established national dental directories as follows:
Your websites are also listed on several local directories based on your clinical skills and 5 geo-tageted areas near your dental practice. Click here to see a live Local Dental Directory: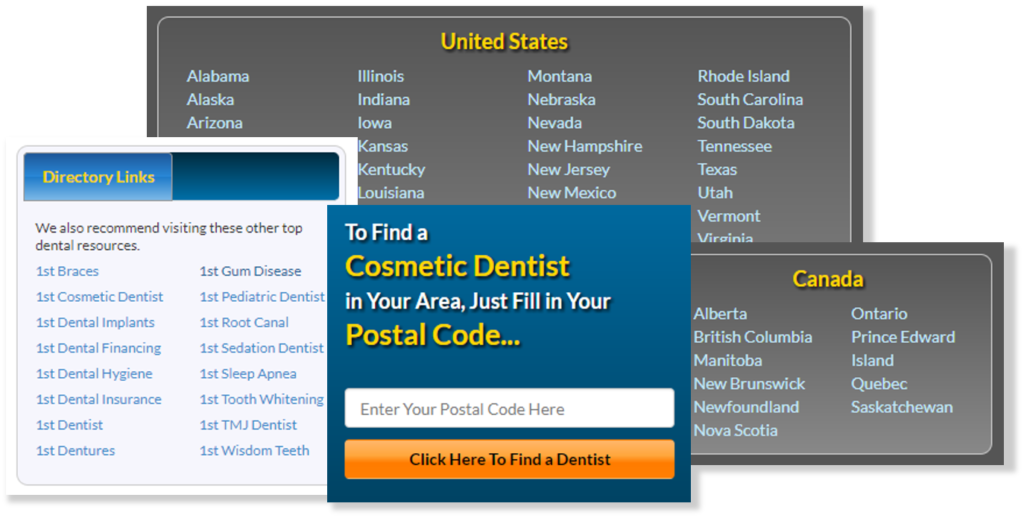 The "Proof" of our strategy is the more than 2,000 high ranking websites for dentists we've created and maintained over the last 20 years. No other dental marketing company in North America has this level of sophistication with dental websites, directory listings and linking.
Questions?
Need Help?
Call 712-523-3335

Internet Dental Alliance
P.O. Box 1220
Tiburon, CA 94920